Hire Dedicated PHP Developers in India | Best PHP
Development Company in India
Building secure and scalable web apps with unique experience and robust performance.
Engage Coders has made its name in the development industry over the period of last 5 years and become the most trusted PHP Development Company in India. We have an expert team of PHP developers and we are proud to say that each member of our team has more than 5+ years of experience in building sophisticated websites and web applications using PHP. Our stunning portfolio gives us a leading edge over our competitors and stands us out from the crowd. We have hundreds of satisfied clients across several niches and specialties around the globe.
If we talk about PHP Development. we have wide experience in developing web applications with varying complexity. Our team conducts 360-degree market research on the project requirements and suggests the best solution to the client. We are famous among our clients for giving full support even after the completion of the project.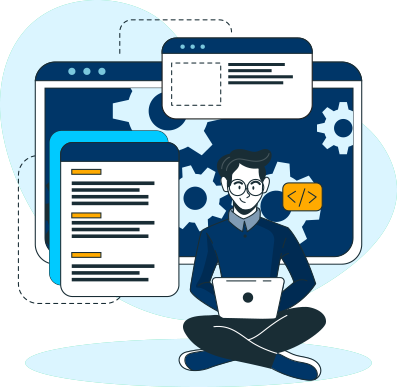 Our PHP developers are ready to take any challenge in delivering a unique web experience for your consumers. If you are looking to archive excellent results with flawless experience and robust performance for your project. hire dedicated PHP developers now.
Why Engage Coders for PHP Development?
Here are some of the key reasons to Hire PHP developers form Engage Coders.

Hiring Models for PHP Developers
Benefits of Hiring Engage Coders
for PHP Development
What Our Client's Say
Today, I am very happy as I have completed my dream project with Engage Coders. I would highly recommend this company for your project. Engage Coders is very passionate about delivering high quality and creative work using innovative techniques and processes that make them unique from the rest. Each member of the team played an essential role and consistently met our expectations.
I have worked with many digital marketing companies before and none have come close to Engage Coder's expertise and customer service. I strongly recommend them for your business.
I am very happy with Engage Coders services. What I was promised in the first meeting was delivered. Good Luck.
I am very impressed with Engage Coders. I like the way they are working and unlike other SEO companies, I know exactly what work is being done. Keep it up.
I believe communication is the key to my success and everyone at Engage Coders knows that. They keep everything transparent which brings trust. The best part is that they know their work and each team member is very professional.